Meet the Doctor
Dr. Dean Tan received his Doctor of Dental Surgery degree at the University Of Southern California School Of Dentistry in 1992. Soon after, he also finished both postgraduate studying courses in dental implantology at UCLA and Loma Linda University. Dr. Tan has been practicing in California for two decades. His patients feel secure with him simply because of his gentle care, advanced techniques, and long-term experience.
To stay current on the latest dental technology, Dr. Tan exceeds the requirements of the dental board by taking more than the recommended number of dental education courses. He devotes himself to innovative, modern dentistry with enthusiasm and an understanding that he wants to provide only the very best for all of his patients.
Dr. Tan is an active member of the community, including the Academy of General Dentistry, the American Dental Association, the California Dental Association, and the Orange County Dental Society.
A committed runner for over 25 years, Dr. Tan has finished over 50 marathons and a numerous amount of challenging road races. For him, this hobby strongly encourages the dedication and discipline necessary in providing quality dental care for his patients while maintaining a relaxed and comfortable atmosphere.
---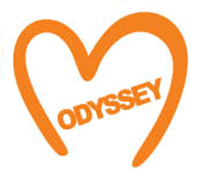 22 Odyssey, Suite 160 • Irvine, CA 92618
(949) 788-0138